Meet Our Team
Soso Lin - Treatment Coordinator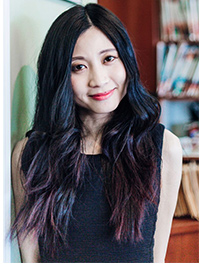 Soso is our lovely treatment coordinator. She is the first and last person you will see smiling during your appointment. She has many years of experience in dentistry. She works hard to meet your needs from scheduling to billings while communicating with patients and their insurance companies about their treatment plans. She is fluent in English, Cantonese and Mandarin. Soso's warm and courteous manner, while answering phones or greeting you when you first come in, shows how much she embodies Spectrum Dental's focus on customer service.
Rubbie Chong - Registered Dental Hygienist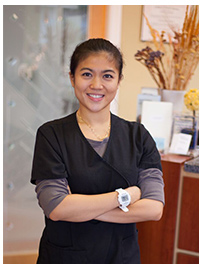 Rubbie graduated from the Vancouver Community College Dental Hygiene program in 2010. She has always been dreaming of working in the field of dentistry and she is passionate to provide care and help to others. She enjoys working with people and feels that dental hygiene will be a perfect fit.
Rubbie loves being a part of the fantastic dental team at Spectrum Dental Centre. She utilizes all of the latest technology to help patients achieve their best and healthiest smile possible. She is fluent in English, Tagalog and Fujian.
Vicky (Vandanna) Naidu - Certified Dental Assistant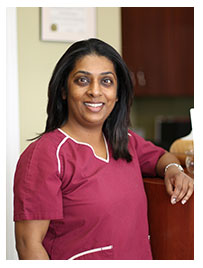 Vicky is an integral part of the dental team and works closely with Dr.Chan to help patients have a smooth and fun visit during all operative procedures.
Vicky has experience working with all age groups and can speak in English, Hindi and a little Punjabi to help ensure that all paients feel welcomed and comfortable at Spectrum Dental in Richmond, BC.
Vicky graduated from VCC and has taken many courses to keep her skills updated. In Vicky spare time she is a busy mom of an active 11 yr old daughter. When she has a break from mommy duties she enjoys dinner with her girlfriends watching movies, and cheering on her favorite hockey and football teams.